A Rotaract App gets more hands, fresh ideas
A two-year old RAC ­Parleshwar Genz, RID 3141, is into hectic membership drive as its president Yash Mitra is making full use of the R-App, a district Rotaract induction portal. "We have 26 active registered members, and in the coming days more professionals and students will join us through this R-App, after which they will also get their IDs through the RI website, rotary.org, so that we raise our headcount to take up more projects for the community," says Mitra.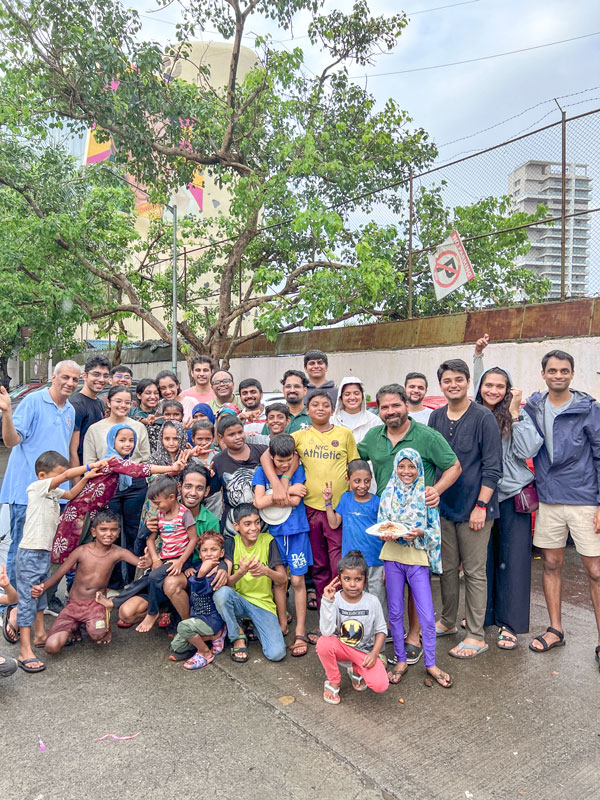 Recently, through Project Yaariyan (friendship) they engaged around 150 children in the age group of 6–18 years at a slum colony in Bandra, Mumbai, in fun games and gave motivational talks to them. "We asked them what they would like to eat, and as they preferred Chinese food like noodles and Manchurian, the same were served to the children. Sweets and savouries were also distributed to them, which they relished a lot," he recalls.
With the aim to foster bonding among the youth, a one-day, five over-each cricket tournament, called Sahas 2.0, was organised for 20 teams having six players each. "It was an open cricket where any team can participate, and we had around 40 spectators to cheer up the players at the Gallant Turf, Juhu." While the winning team got a trophy, medals, Decathlon (the sponsor) goodies and prize money of Rs.2,000, the runner-up team was given a smaller trophy, the same gifts and cash prize Rs.1,000.
The club has plans to hold a menstrual hygiene seminar in a village near Mumbai under Project Laal Naari (red woman). "We are in the process of identifying the village and are in talks with a WHO trained doctor who will be giving a lecture to the villagers," says Mitra. He is aiming to reach out to around 60–100 rural women who will be taught on best hygiene practices.
Expressing his heartfelt thanks to RC Mumbai Parleshwar president Monika Tandon, he says, "our parent Rotary is mentoring us and providing resources for holding diverse projects whenever we approach them with such a need." Having been in Rotaract for three years, Mitra, a final year B Tech (mechanical) student at the K G Somaiya College of Engineering, says he learnt three fundamental skills as a Rotaractor — leadership, management traits and networking, which have "changed my attitude and way of life thoroughly."
At 21, he will be passing out of college this year, "but I will continue to be an active member in this community club. I will be in Rotaract for another nine years, and at 30 I will join Rotary to better myself in all matters of life." Mitra wants to joint his parent RC Mumbai Parleshwar which guides his Rotaract club now.