A Rotaract treat for tribal villages in Udumalpet
A makeshift swing put together from her ­mother's sari, toys crafted from mud and a dog named Kalki, were Priya's only interest until a few months ago. The 7-year-old resident of Attumali, a tribal ­settlement near ­Udumalpet, is now fond of the story books in the new library at her school. "I love how the new books smell," she says. Priya's village and 11 other villages in the region have been taken under the Rotaract umbrella and "life has changed for the better for us," says her father.
The Rotaract Club of Udumalpet (RACU), D 3202, in association with RC Udumalpet and its Inner Wheel club, had been conducting ­medical camps for these 12 tribal villages, tucked in the Annamalai Forest Reserve.
Manikandan P, ­Secretary of RACU, says, "We fell in love with the simplicity of these ­villagers. Over a few months and a couple of visits we have become close to the community, especially the ­children."
With the help of RC ­Udumalpet, Rotary Eye Care Trust, Inner Wheel club and Arvind Eye Hospital they have conducted six cataract surgeries so far.
In March 2017 RACU adopted all the 12 tribal settlements. "We wanted to reach out and provide them with basic education, awareness on sanitation and hygiene," he says. The Rotaractors have set up libraries, solar panels, water purifiers and electric fencing in the villages and are conducting various vocational training programmes for the people to enhance their income.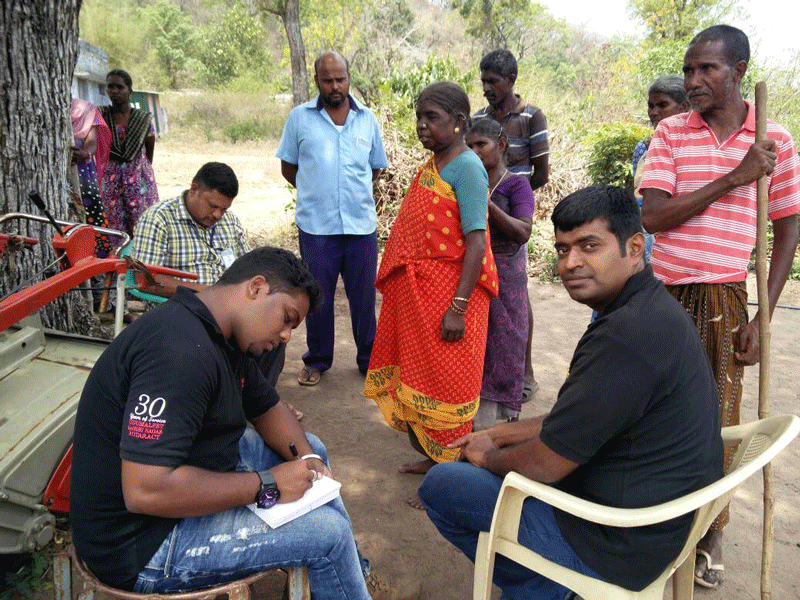 All this wasn't easy, says DRR Nagarjun. "Some of these villages had no pucca roads and we were denied permission to enter the villages as they were located inside the reserve forest." But the Rotaractors did not accept 'No' for an answer, says Venkatesh Suresh, ­President of RC ­Udumalpet. They approached the then DFO, Periyasamy, who helped them get permission.
"We had to walk at least 10 km to reach one village from the other. We were warned about wild animals and transporting material seemed impossible," recalls the DRR. So, a mud path lined with electrical fencing was constructed. Solar panels were set up and water purifiers were installed at the village schools.
"The lights and ­fencing keep the wild ­animals at bay and we can sit outside our homes in late hours and chit chat. None of the ­poultry or crop is eaten by wild animals now," says Lakshmi from Sampakadu village.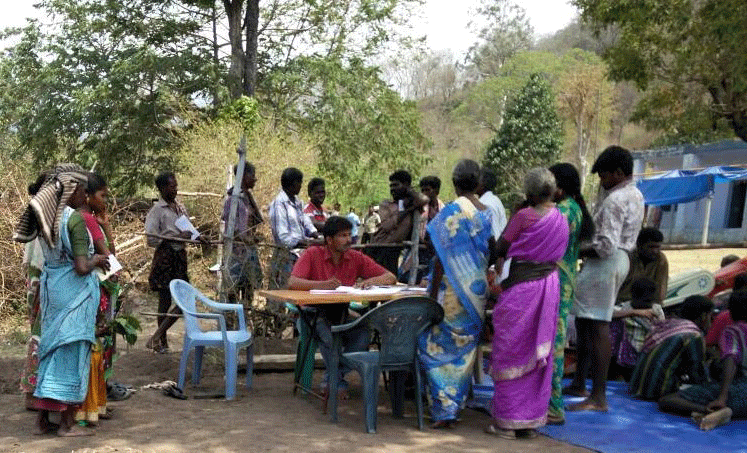 "The books in the libraries are gifts from our dear Interactors," says Manikandan. There are 18 Interact clubs in ­Udumalpet and "they came out to support us when we told them that those children might be the first generation from the village to avail basic education. Within no time we had ­collected used story books in English and Tamil and a few ­Interactors and ­Rotaractors donated brand-new books too."
"It was a moment of pride for us when at a recent event the State Minister for Urban ­Development, U K Radhakrishnan lauded our efforts for collecting `50,000 for the ­development of these villages," recalls Manikandan.