Combatting addiction among Mumbai's sanitation workers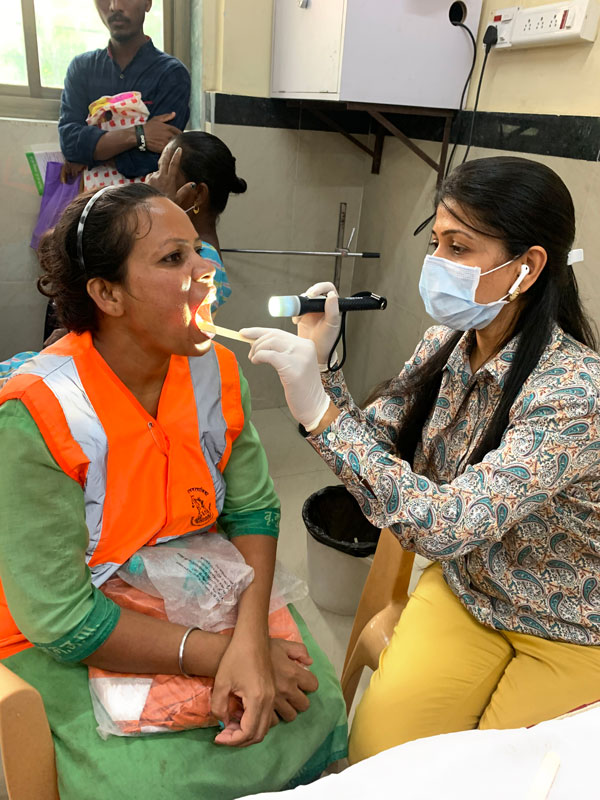 Workers who provide sanitation services to any of our big city corporations or municipalities lead a tough life. "We all know that they provide an invaluable and essential public service that is key to safeguarding not only the environment but also the health of citizens, and keep working despite a lethal pandemic, devastating floods or any other calamity. But most of the time they have no government policies or comprehensive health insurance to take care of their health needs," says Dr Nilam Gada, president of RC Addiction Prevention in Mumbai, RID 3141, that was chartered only last year.
It has only 15 members, and as the name of the club suggests, its main focus area is combatting addiction and substance abuse. In one of its discussions on the high levels of tobacco and alcohol addiction and abuse among sanitation workers of ­Mumbai, the members noted that hailing from marginalised and poor strata of society, with no government policies or laws or any health insurance, they are exposed to various ­occupational and environmental hazards putting both their health and lives at serious risk.
It is no secret that the hard physical labour and drudgery involved in cleaning the metro's gutters, sewers and underlying passages, gives the workers little cause for cheer, making it easy for them to fall victims to substance abuse. Intake of tobacco and alcohol has become a normal part of their life as this intoxication allows them to work in filthy conditions, she says.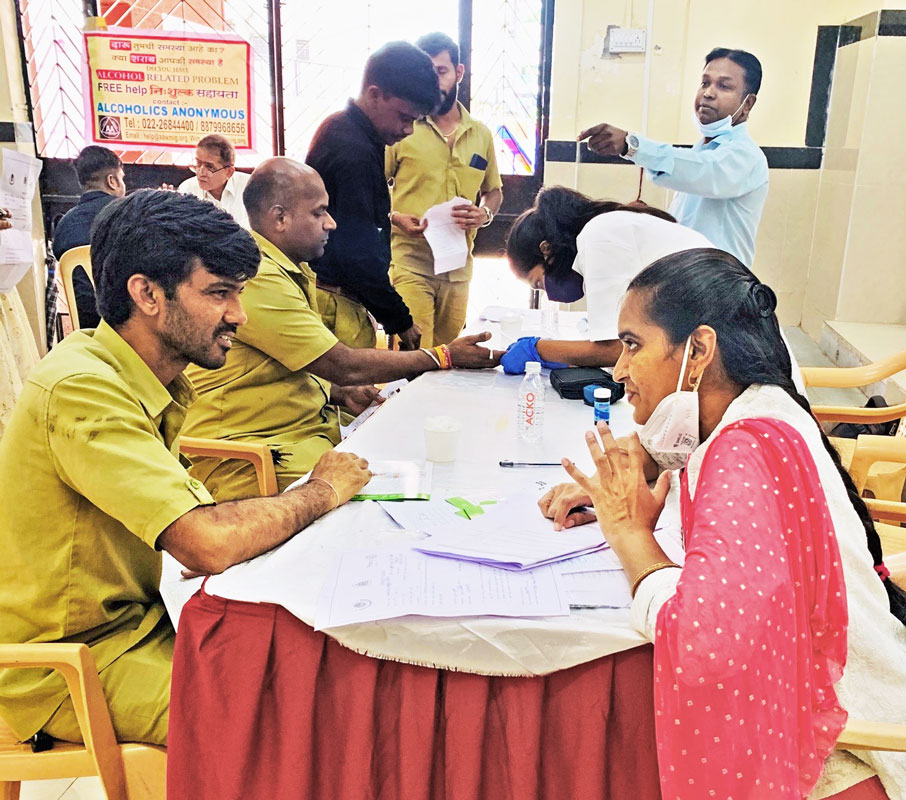 Therefore, "most of the workers face health risks including cancer and heart-related problems, vascular diseases, paralysis due to stroke, and lung illnesses due to chewing tobacco, smoking and ­consuming alcohol. She adds that the club members were extremely concerned when given the statistics that compared to the general population, in which the incidence of tobacco consumption, as also cancer is around 20 per cent, in this group (­sanitation workers) it is as high as 51 per cent.
Hence the club launched a project titled 'Deaddiction and cancer screening for sanitation workers,' because it had to first find out how many people were at risk, what kind of medical treatment or preventive care and counselling they required, etc. The amount raised, by this club, along with RC Mumbai Sobo, to meet the cost of this project, was Rs.1.8 lakh.
The target group chosen for this comprehensive project which included education and awareness, counselling and screening for different kinds of ailments such as hypertension, eye defects, diabetes, high sugar levels, low haemoglobin due to iron deficiency, and various kinds of cancers, was 622 sanitation workers in solid waste management from the Lower Parel area of Mumbai.
The incidence of tobacco consumption, as also cancer, is 20% among the general population, while it is 51%
among the sanitation workers
Dr Nilam adds that 125 of these were women, and tobacco addiction was found in many of them. Alcohol addiction was more common among the male workers. Education remained the main focus of the project and at the camp it was explained to the addicts that substance abuse had the danger of causing cancer and other serious complications. Women were taught self-examination for breast cancer and to watch out for signs and symptoms of cervical cancer. The screening included checking blood pressure, blood sugar and haemoglobin levels and both dental and eye check-up were also done. Cancer screening involved looking out for oral cancer by visual examination, breast cancer by manual palpation and Pap smear test was done for cervical cancer. Medication for deworming, iron and calcium supplements as well as multivitamin tablets were provided to the entire group for 1–3 months as required.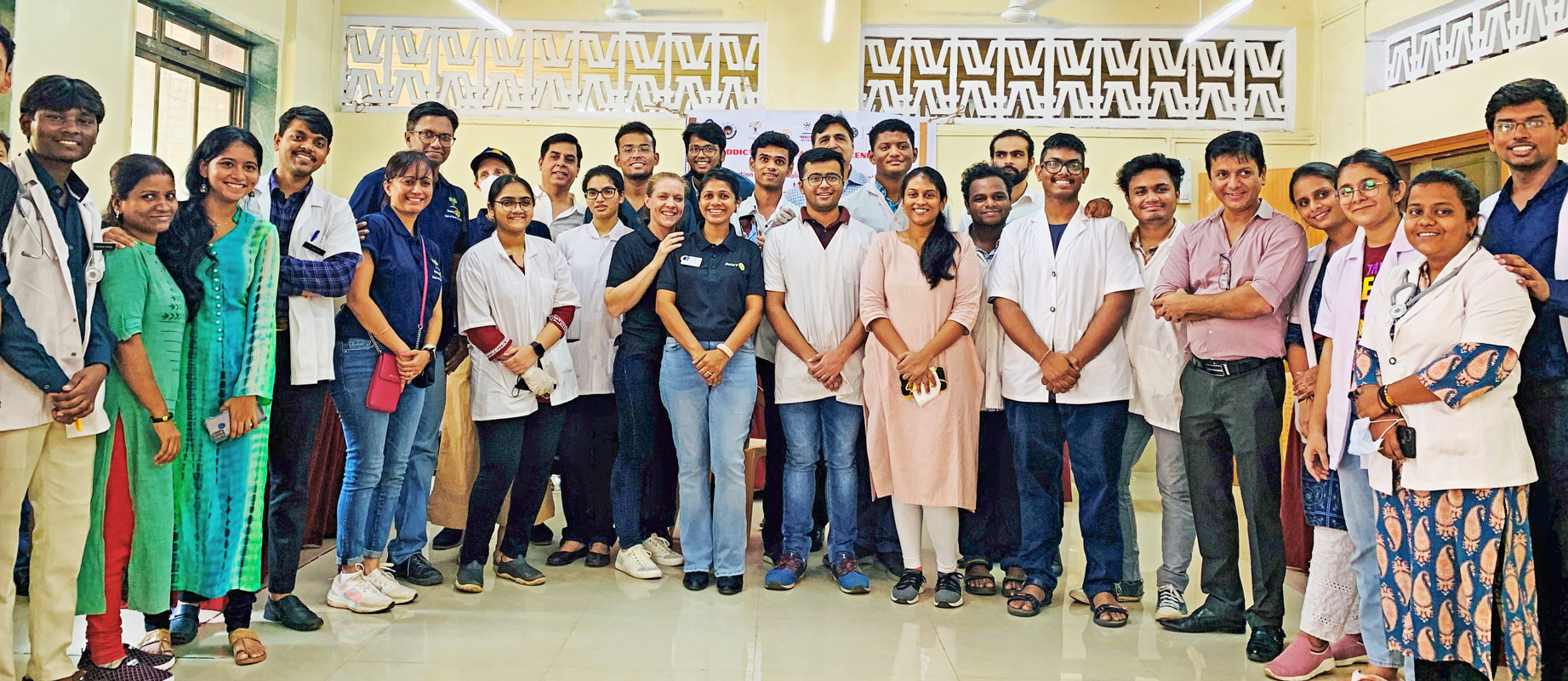 However, added the club president, "Our core focus stays on deaddiction where we educate them, give them individual counselling along with free access to our teleconsultation services, consultations with the psychologist and follow up action for six months. We've referred them to support groups that are in their vicinity to reinforce motivation and experience sharing as this has a proven track record of being the most effective way of maintaining sobriety."
About the results of the screening, Els Reynaers, president, RC Mumbai Sobo, says that of the 622, 44 per cent had high blood pressure and 21 cent had elevated sugar levels, but despite that very few were on medication required for both these conditions. About 47 per cent had low haemoglobin levels and they have been put on multivitamins and iron tablets. Nearly 20 per cent needed cataract surgery and they have been referred to three Rotary clubs in ­Mumbai which are organising free cataract surgery for the underprivileged.
The club wants to replicate this project for another 25,000 sanitation workers of Mumbai
Pre-cancerous oral lesions were found in 22 per cent, including women, and breast abnormalities in about 10 per cent and cervical cancer in five women. About 40 per cent were addicted to tobacco and 53 per cent — more than half —, mostly men, were found addicted to alcohol. Cases requiring cataract or retinal surgery or dental procedures were referred to appropriate hospitals. As they are all government workers, some of the cases were also referred to government or charitable private hospitals.
It is heartening to know that apart from the 20 Rotarians from the two clubs who were actively involved in executing this project, 25 Rotaractors were also deeply engaged in the work. Asked about their experience in working with Rotaractors as partners, Dr Nilam says, "They were extremely energetic and very involved. They had a no-complaint attitude, were very flexible and hardworking."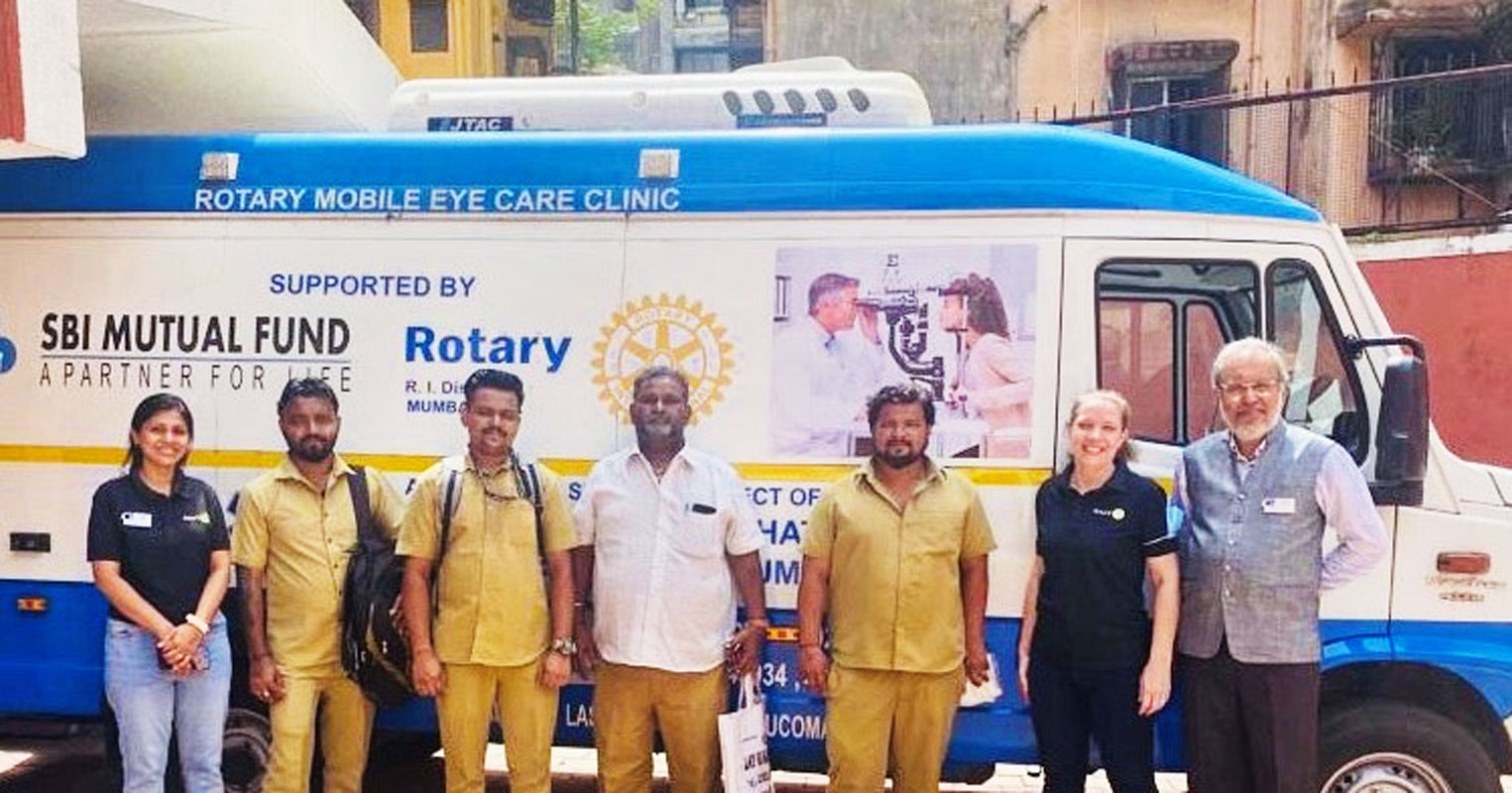 Apart from helping with crowd management, filling forms, assisting the doctors, their partnership was a big help because they were members of two community-based Rotaract clubs of Mumbai — RAC ­Medicrew and RAC ­Caduceus. "They were either doctors, interns or medical students and were a ­tremendous help in ­screening the sanitation workers for BP, sugar, etc," she added.
On future plans Dr Nilam, a dentist by profession, says they want to replicate this project for another 25,000 sanitation workers of ­Mumbai and is considering going in for a global grant too. On the time frame, she says that BMC (Brihanmumbai ­Municipal Corporation) has 24 wards and for ease of implementation "we will do one ward at a time; we've already covered two. There are about 1,000 workers in each ward but not everybody turns up for a health screening camp."
Luckily, the club has great cooperation from the Maharashtra government as the beneficiaries are all government workers. "Last time they gave us a big auditorium of a BMC school for our camp," she adds.