Helping schoolchildren in Karad
For a 10-year-old Rotaract club which was suspended by the RI board for some reasons and revived two years back, it has been an exciting year so far for RAC Karad City, RID 3132. The community-based club in the Karad taluk of Satara district of Maharashtra has 34 members with businessmen and salaried people.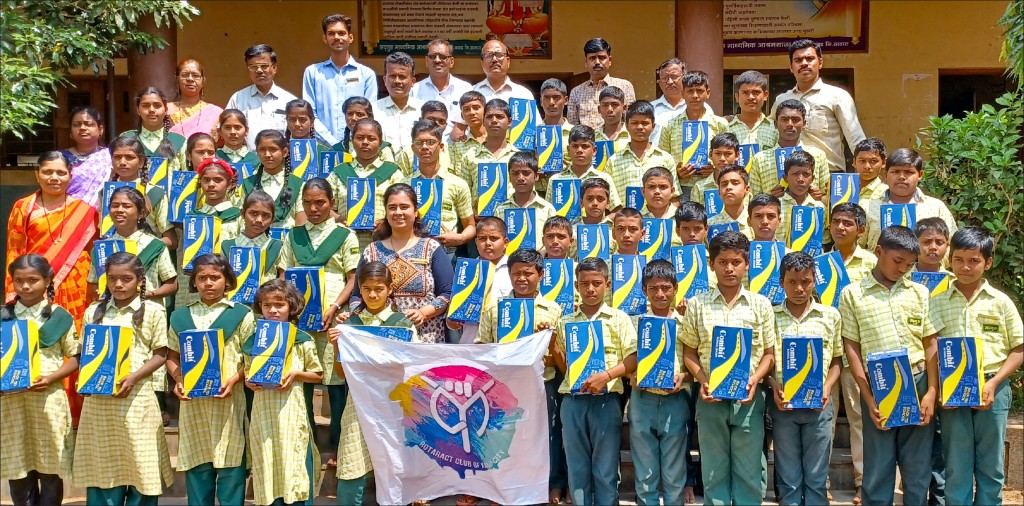 In a heartwarming display of compassion and commitment to education, the club organised a shoe distribution drive called Project Sphurti. The initiative, which took place in March, aimed to provide underprivileged students with shoes and "although shoes alone do not solve the problems these children face, it helps them build their self-esteem and inspires a love for learning," says Akanksha Tiwari, the club president.
Three schools, Sadguru Ashram Shala, Shere; Danshur Bando Gopala Mukadam Vidyalaya, Wathar; and Siddheshwar Vidhyalay, Koparde Haweli in Karad, were selected as the beneficiaries of this project. The club members worked tirelessly to ensure proper sizes of the students were taken with the help of their class teachers. "The children asked us 'Didi aaj shoe doge? Socks bhi doge? (Will you give us the shoes today? Will you provide us with socks?)' For some of them this was the first pair of shoes," she says. PDRR Devanand Mahadeva sponsored this project and the club distributed shoes to 123 students across the three schools. The selected recipients, from Classes 5–9 "were filled with joy and gratitude upon receiving their new shoes. The shoes will not only provide them with comfort but also instilled a renewed sense of confidence that would enable them to attend school with pride. Understanding the profound impact of our initiatives we are inspired to plan future projects that would continue to uplift and support these students." The club has decided to provide them essential learning material like notebooks and stationery they require to thrive academically.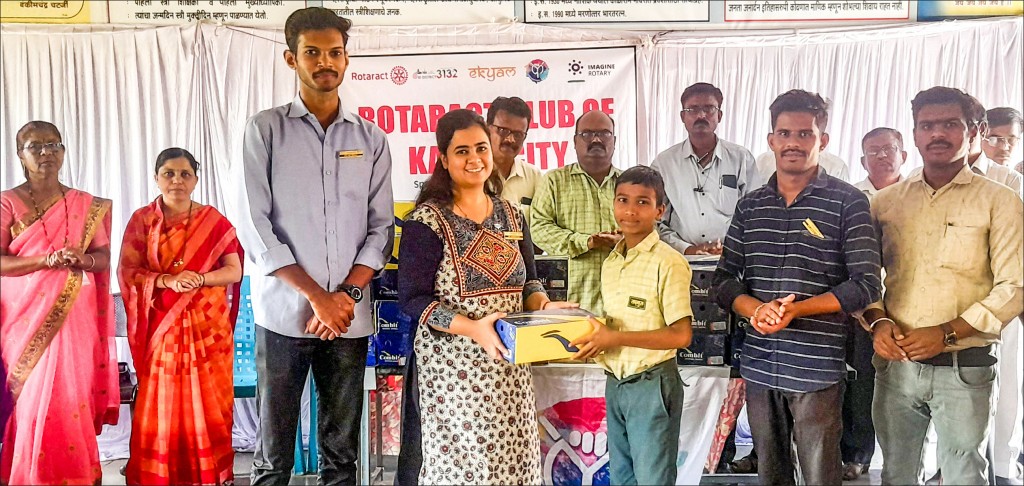 Project Bachpan, another initiative by the club, is focused on educating children on good touch and bad touch for girl children in the age group of 4–12 years. "This is our two-year-old flagship event which has covered 12 schools through hybrid sessions reaching out to around 2,000 children so far." Rtr Gayatri Pravin, a software developer, is conducting the sessions and "she is passionate about engaging the girls and trying to sensitise them about their gender consciousness. Gayatri also interacts with teachers and parents on how to handle children and groom them in the right manner," explains Sanjivani Nikam, the club's literacy chair.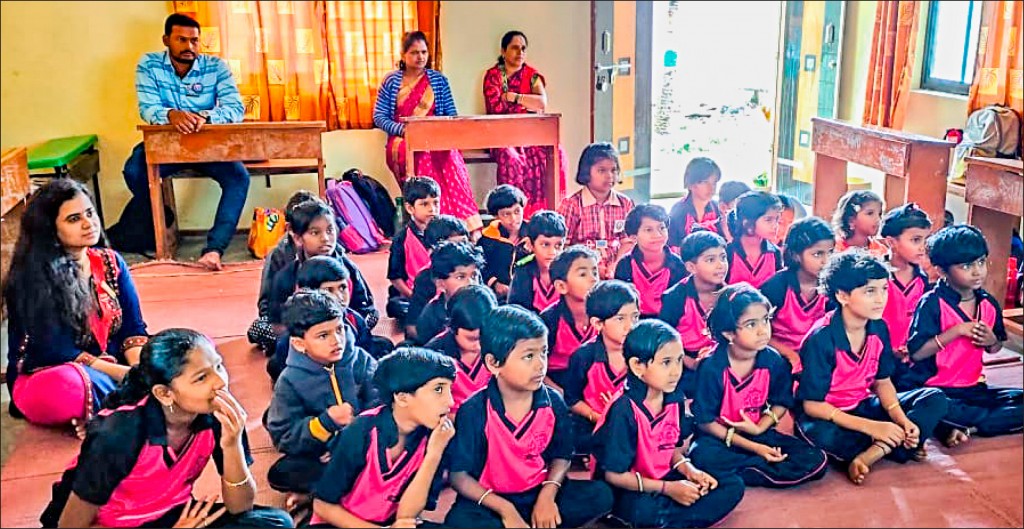 Around 8–10 Rotaractors visit both primary and higher secondary schools in villages to hold fun sessions under Project Masti Ki Pathshala (fun at school). "We have around 2–3 hours of happy moments with school children by engaging them in music, dance, games and group fun like dumb charades and antakshari. So far, we have held fun sessions with 500 students at two schools," she says.
After seeing the plight of girl students who have to trek a long distance to reach their schools, "we have donated three bicycles to those studying from Class 6–9 under a district grant project. We will be donating cycles to three more students," says Neel Deshpande, editor, club bulletin.
The club plans to expand Project Spurthi and cycle donation in a big way next year, says Akanksha. For her, conducting the two-day Rotaract discon titled Krishna Kath (on the banks of River Krishna, where Karad is located) with the participation of over 100 Rotaractors from the district "gave me a sense of fulfilment. RID 3132 Rotaract chair Sanjay Bora presided over the event which turned out to be a memorable one for us all."