Inactive clubs in RID 3203 pose a challenge
One of the challenges faced by DRR S Shreevarshan, RID 3203, is to motivate the dormant clubs in his district to turn active. But it is easier said than done. "We have 93 Rotaract clubs who have registered on My Rotary portal. But among them, only 30 are active and the rest need to galvanise themselves and take up high-visibility projects to make their presence felt," says the DRR.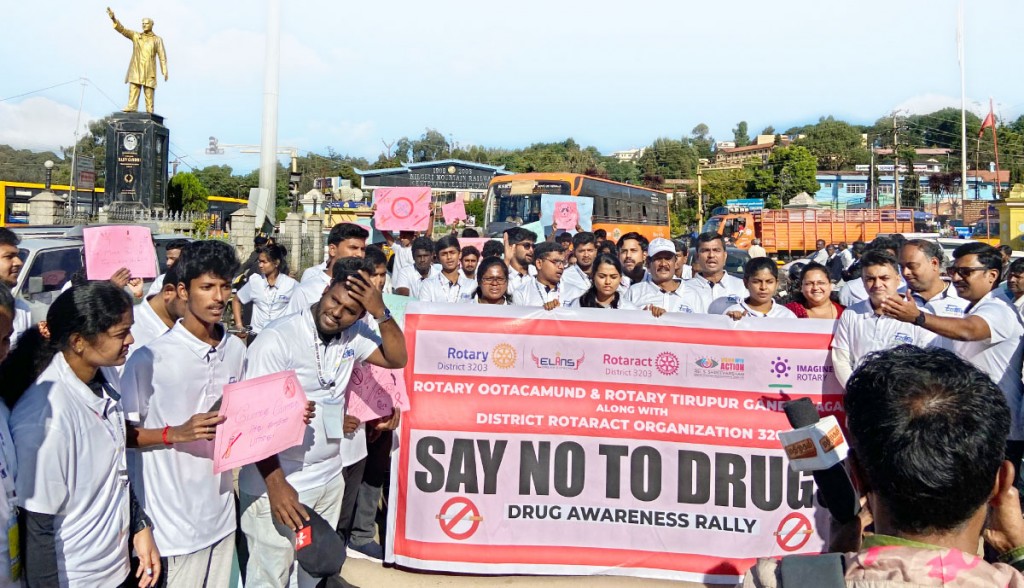 When he took charge in July, Shreevarshan initiated Project Platoon which saw 2,800 letters written by Rotaractors being couriered through India Post to a military address in New Delhi. "Each Rotaractor wrote in his or her style using choice words to pay their respect to our soldiers and Army officers for their exemplary valour and sacrifice in their call of duty," he says. While celebrating the 75th I-Day, "we couriered the letters to the Delhi address, from where it will be sorted and delivered to various regiments guarding our borders."
A four-member team will go on a motorcycle expedition across four RI districts in the state to create awareness on menstrual hygiene among school students.
– DRR S Shreevarshan, RID 3203
A three-day multidistrict RYLA in Ooty attracted 48 Rotaractors, mostly college students, from RIDs 3232, 3150, 3204 and 3000. DG B Elangkumaran, DGN Suresh Babu and PDG George Sundararajan mentored the students at multiple sessions covering leadership training, out-of-box thinking, communication skills and the importance of TRF in Rotary. District RYLA chair S Manikandan coordinated the sessions and took care of logistics. In between the sessions, Rotaractors took out a rally titled 'Say no to drugs' which caught the attention of locals and small traders at the hill station. RCs Ootacumund and Tirupur Gandhinagar sponsored the RYLA.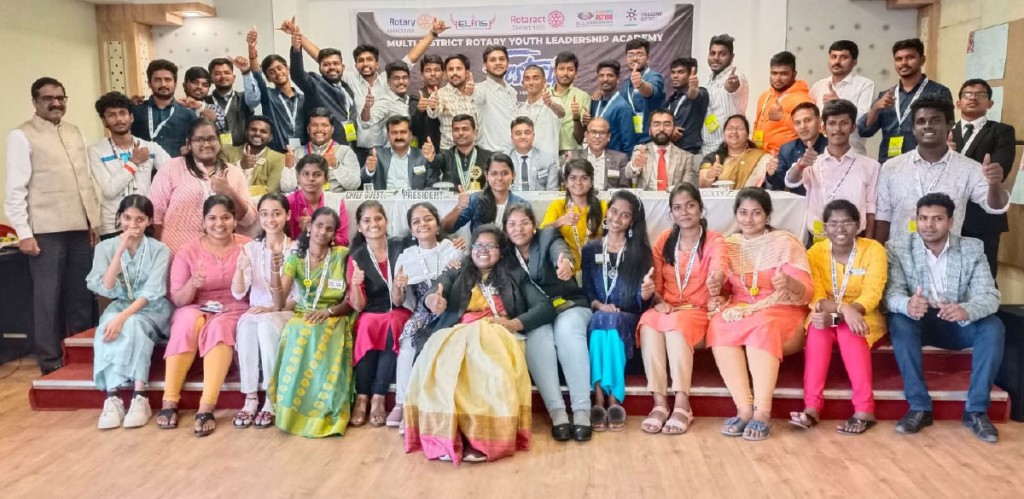 I-Day contests
Around 15 Rotaract clubs organised a number of competitions — drawing, oratory, dumb charades (mime) and fancy dress — for students at government schools in Erode, Tirupur, Pollachi and Udumalpet, major towns near Coimbatore. "Over 1,000 students from the primary and higher secondary schools took part in the I-Day contests and prizes were given to the winners," says Shreevarshan. A four-member team will go on a motorcycle expedition across four RI districts in the state to create awareness on menstrual hygiene among school students. "The bike rally project is still on the drawing board as we are yet to work on the finer details. Following this rally, we will be distributing sanitary napkins to schools in a phased manner."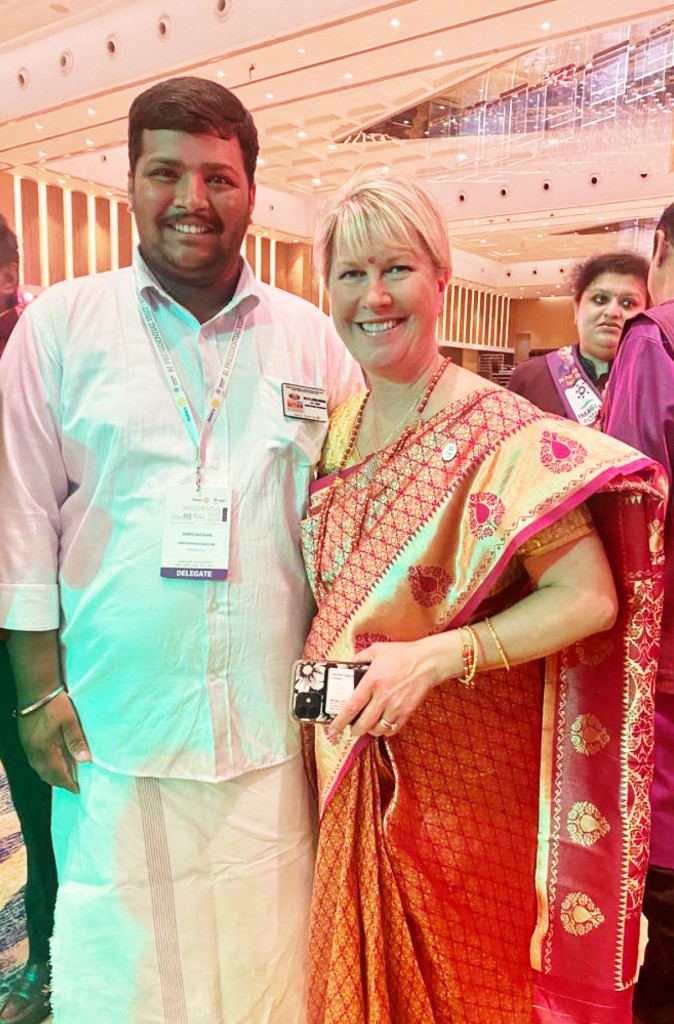 While there is an annual district fee of Rs.125 per Rotaractor, the DRR says, "the newly introduced RI dues — $5 for institution-based and $8 for community clubs — is a challenge we are handling deftly. We have to persuade the members to pay the RI dues to stay with Rotaract as it offers opportunities to hone their diverse skills." Apart from taking district projects, "each club is at liberty to conceive and implement a range of service programmes in accordance with Rotary ideals or under the banner of our signature projects," says Shreevarshan. To cite an example, he says RAC Tirupur Young Generation is giving taekwondo practice to children at the TISSO Home, an orphanage, under Project Aram. "At the two-day state-level championship in Kanyakumari, six students from the orphanage were sponsored by the club; their entry fee and transport expenses were borne by the Rotaractors. And they won one silver and three bronze medals," explains the DRR.
A member of RC Pollachi Varnas for nine years, Shreevarshan, 26, is doing business in bleaching chemicals and also works as a political consultant. One of his goals is to "start a Rotary club exclusively for Rotaractors in RID 3203."