Project Handful of Grains keeps villagers happy
Villagers in Palghar district of Maharashtra look forward to Project Handful of Grains, a 12-year-old legacy event of RAC N M College, RID 3141, that distributes food grains to rural families in December each year. This year Rotaractors distributed grocery kits to three villages — Kukde, Bhagat Pada and Makadchola — reaching out to 150-plus families.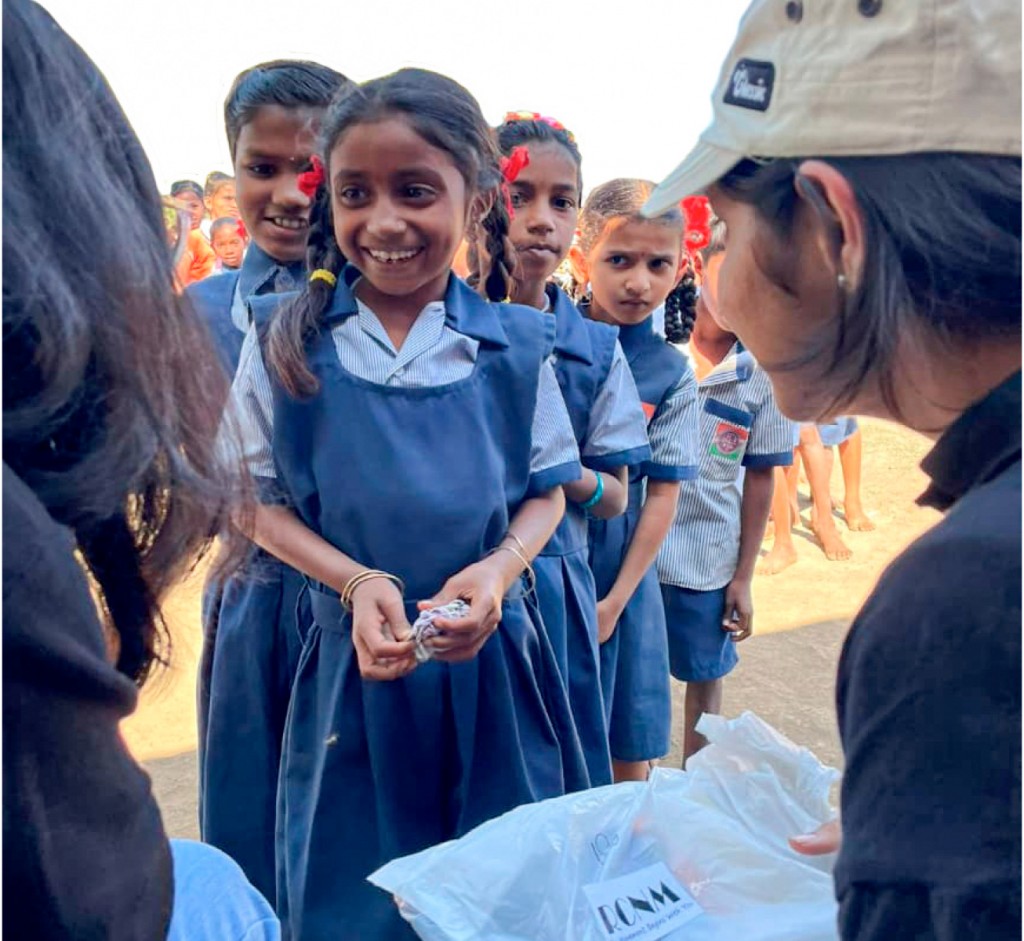 Each year weeks before the distribution camps, "we send PR messages through WhatsApp, Instagram and other social media handles to collect donations in the form of either grains or cash. We also contact our friends, families and relatives to mobilise resources for Project Handful of Grains," says Jhanavi Diora, club secretary and president-elect. This year from Nov to Dec, the club had mobilised over 3,000kg of grains including rice, dal and wheat, and received over Rs.1 lakh as cash donations. "We had approached Wipro, the IT giant, and other small enterprises and startups for collecting funds," she says.
After collecting the grains, the Rotaractors packed them and went to three villages for distribution, like they do each year. "We can confidently say that 600-plus families would have received our grain bags in the last 12 years across Palghar district." Last year, they donated sports equipment worth over Rs.1 lakh to a government primary school at Jamshed, an adopted village by Rotaract District 3141, under Project Zariya (means to success). "We levelled the school playground which was uneven with wild bushes so that students can play and enjoy their time in the school."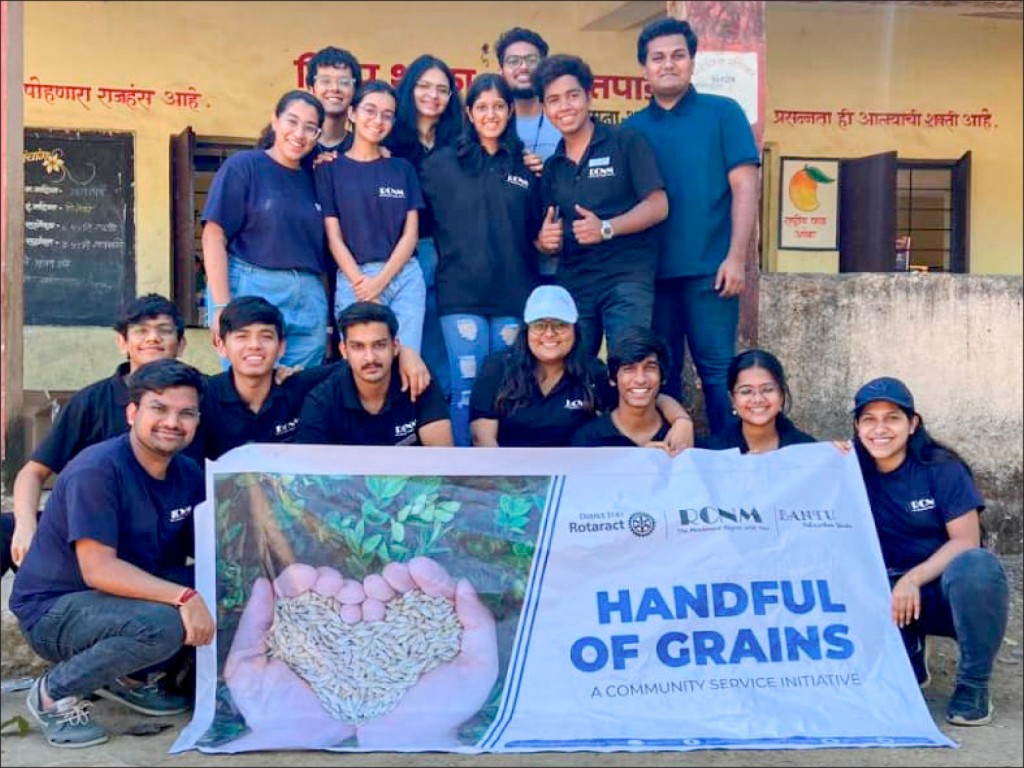 Children from orphanages, underprivileged families and special care homes are taught basic English, Vedic Maths, soft skills and ways to acquire communication and public speaking skills by a team of Rotaractors under Project Enlighten, a year-long programme. "We have partnered with NGOs like Salaam Balak and Aamcha Ghar to teach elementary skills to children for whom going to school is a luxury. Over 30 Rotaractors are involved in Project Enlighten that holds informal classes to less privileged children."
The second year BCom student, Jhanavi who has been in Rotaract for four years wants to "continue her work as Rotaractor as long possible. But I am game to join a Rotary club to further expand my community work, so dual membership is a good opportunity."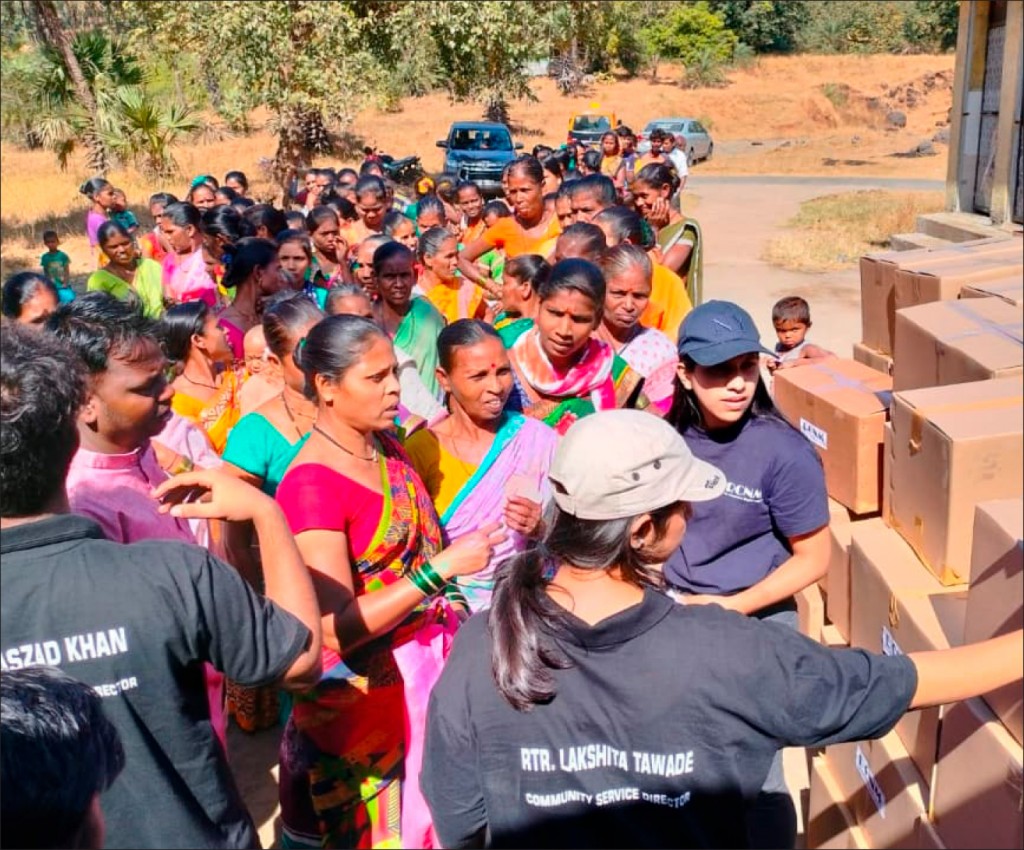 Expressing her gung-ho attitude, club's community service director Lakshita Tawade says, "I am passionate about my club projects — be it Project Enlighten, Zariya or Parivartan which provides essential garments based on seasons to homeless and indigent families." Raincoats are given during rains, blankets in winter, caps to homeless people and stray dogs are fed under Parivartan.
With 642 members, the 25-year-old club at Narsee Monjee College of Commerce and Economics, Vile Parle in Mumbai, collects annual dues, a part of which is spent on t-shirts, diaries and lapel pins for Rotaractors to promote fellowship. A percentage of membership dues is set aside for district fund. The club is sponsored by RC Bombay West.