Self-defence workshop for girls
Forty girl students at the Amutha Matriculatoin School in Thiruninravur, a suburb of Chennai, were trained in silambam and other martial arts with the support of RAC Saveetha School of Management, RID 3232.
"The area is a remote village and a conservative one. There are girl students who travel 20–30km by the local train or bus from villages such as Veppampattu and Tiruvallur to the school here. So the principal requested that we empower them with self-defence art," said project chairman Pratap Sinh Bhosale.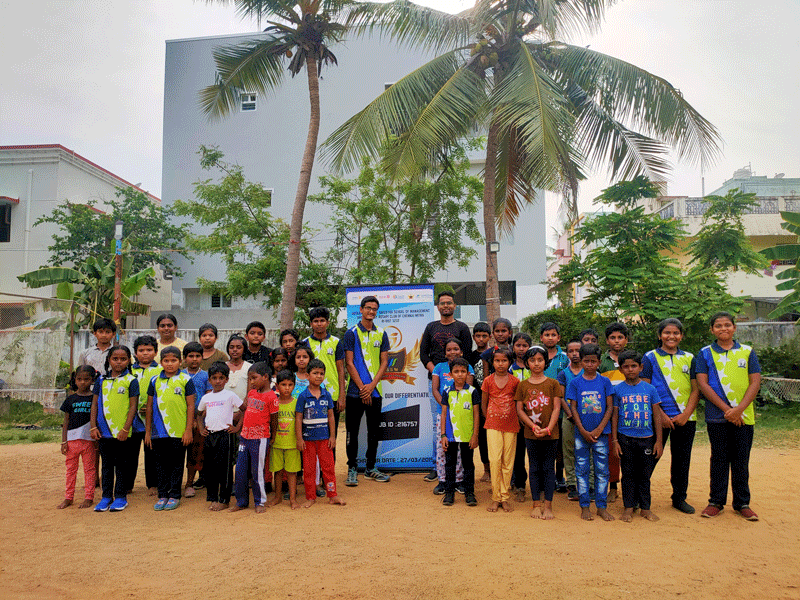 A two-hour demonstration session was organised by him for the students. "I too learnt the basics and taught the students," he smiles.
Students who practise silambam as a martial art have an increased concentration level which results in good academic progress. It enhances self-esteem and increases self-confidence and courage in an individual. Silambam, as a sport, has a special quota in sports that many are not aware of. "It is our duty to promote this Indian martial artform that dates back many ­thousands of years and spread the word about its benefits and ­importance to the younger generation and their parents," says coach Vinod.
Bhosale, having completed second year MBA, is all set to move on to another Rotaract club. He fondly remembers his stint with RAC SSM for having shaped his leadership and organisational abilities. "I was invited by our parent Rotary, RC Chennai Mitra, as a guest speaker to talk on the marvels of Thanjavur and my travel experiences," says the Rotaractor who is also an avid travel blogger.
The club has been focusing most of its community service projects in conducting lessons in personality development for schoolchildren in the rural areas near Chennai.