Dimapur Rotaractors reach out to underprivileged families
Dimapur, the gateway to Nagaland and rest of the Northeastern states — ­Tripura, Mizoram and Manipur, has one of the oldest Rotaract clubs of RID 3240 — RAC Dimapur —
chartered in 1972. "But we became active from 1975. Over the decades, we have taken up a number of service projects reaching out to the homeless, destitute and marginalised families which have lifted our public image here," says club president Ashok Jain. His team is preparing a digital register of blood donors in the city and "we will have a soft launch of the roster in March. With the names of blood donors and details of their blood group, the roster will be a useful reference guide for patients and hospitals."
Rotaractors will also take up an awareness drive on blood donation. Last year, during the second wave of Covid, the club had arranged 105 units of blood by taking the donors to hospitals for the transfusion and then dropping them back at their homes. "Rotaractors donated 20 units of blood. We lent oxygen cylinders to 34 patients with an inventory of 20 units, five owned by us and the rest coming from NGOs like Shree ­Agarwal Mahasabha," recalls Jain.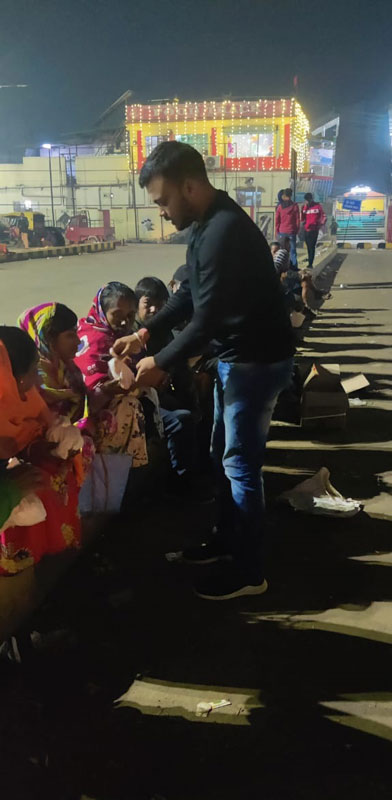 Around 1,000 meals were distributed to patients and their ­attendants at the hospitals and homes; and 20 beds were set up by the club at the five Covid hospitals in Dimapur at the peak of the second wave, "We will resume these Covid-relief activities if the pandemic worsens in the coming months. We have adequate stocks of masks, sanitisers and PPE equipment which will be distributed to the frontline workers," he assures.
Food distribution
Freshly-prepared meals are being distributed on the last Sunday of every month over the last six months. "We have reached out to over 250 beneficiaries, mostly homeless and roadside dwellers. On Makar Sankranti (Jan 14), mattresses, woollen blankets, food packets with refreshments were given to over 50 poor families," says Jain. Following a blaze at Rio colony, Sewak, a settlement of migrant workers and their families, that gutted 23 houses, "the Roatarctors donated essentials such as new clothing, dry ration, snacks and household articles to the fire victims.
Great scope for growth
Jain is confident of adding at least 4–5 members, taking the club membership to 30 by June-end. Recalling his seven-year Rotaract journey, he says, "it is like doing a lifelong MBA course as I learnt many valuable lessons that offered new perspectives of the world. Apart from boosting our self-confidence, we get to network with interesting people."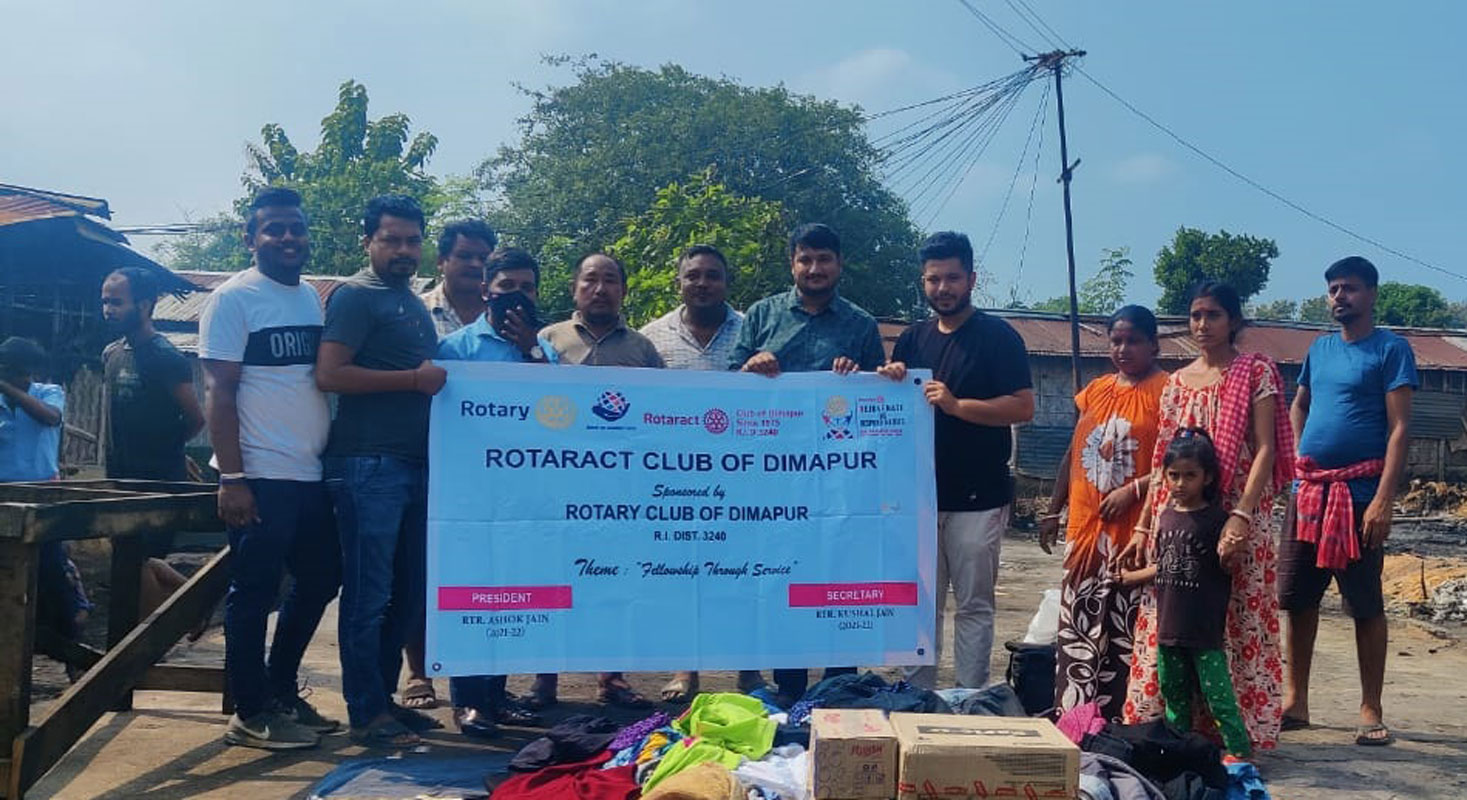 At present, all the club members are self-employed professionals, "hence we are looking forward to attract students and youth to diversify our membership profile."  As the commercial hub of Nagaland with one of the busiest railway stations in the Northeast and a domestic airport, "Dimapur is a cosmopolitan and multicultural city right on the Assam border with around 100 languages being spoken here (recent study by the Brookings Institution, US, and Indian Statistical Institute) — like in Bengaluru — by people from many parts of the mainland. Hence, there is a vast potential for Rotaract to grow rapidly in this region," he smiles. n