Promoting healthy diet and nil food wastage
An eight-year-old Project Happy Plate of RAC ­Coimbatore Institute of Technology, RID 3201, has created positive vibes across the college campus with its focus on avoiding food wastage and distribution of surplus food to less privileged families in nearby villages. "We urge students to avoid food wastage and reward them with badges and memorabilia like bookmarks, greeting cards and key chains for achieving a certain goalposts in our project," says K Thiyanesan, club's past secretary.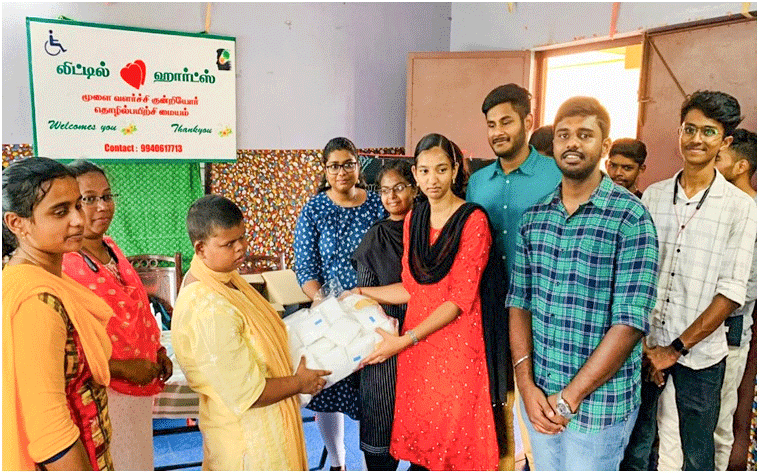 Top ranked students who had amassed huge points are given ­discount coupons for food, snacks and ice creams at various retail outlets.
With a concerted drive, most students are now conscious not to waste food (meals, tiffin, snacks, beverages) they consume at the hostel mess and canteen, "as a result, we have given 470 coupons and 230 Happy Plate badges to students last year," he says. "Last few years, we donated books (novels, short stories), instead of coupons, to students as Covid shutdown curtailed our activity." Leftover or surplus food at the mess and canteen were collected at one place, packed neatly and distributed to roadside families and homeless people. In an offshoot of Happy Plate, the Rotaractors pooled in Rs.10,000 and camped at ­Ondipudur, a suburb, to cook meals which were distributed to 150 rural families there.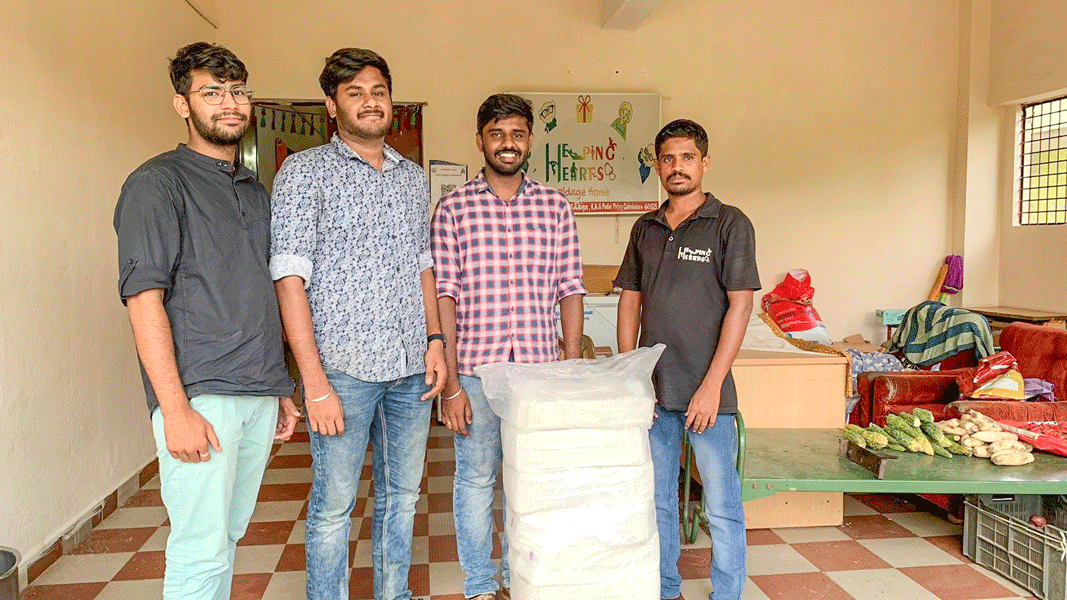 Chartered in January, 1977, the club has 31 members, all of them pursuing different science and engineering streams at the UG and masters' level in this famed college at Peelamedu in the heart of ­Coimbatore. The Rotaractors have carved a niche for themselves in various outreach activities.
Through Project Safe Period, the club had adopted Little Hearts, a special home for differently-abled girls and women, for six months, during which "we gave them around 900 sanitary pads to all the 60 inmates." Also, three menstrual hygiene sessions were conducted at the home educating the girls with dos and don'ts for healthy periods.
Another signature event, ­Project Nalam Anbuden (health with love) serves health supplements and energy drinks after explaining their nutritional value to students. "We are providing nutritional food at display stalls over the last seven years. Last year alone, we have reached out to 1,500 students on our CIT campus," explains Thiyanesan. For around 100 student athletes, "we served sprouts made of cereals and pulses that will boost their energy." Organic soup and amla juice were given to elderly walkers who visit the campus for regular exercise in the morning.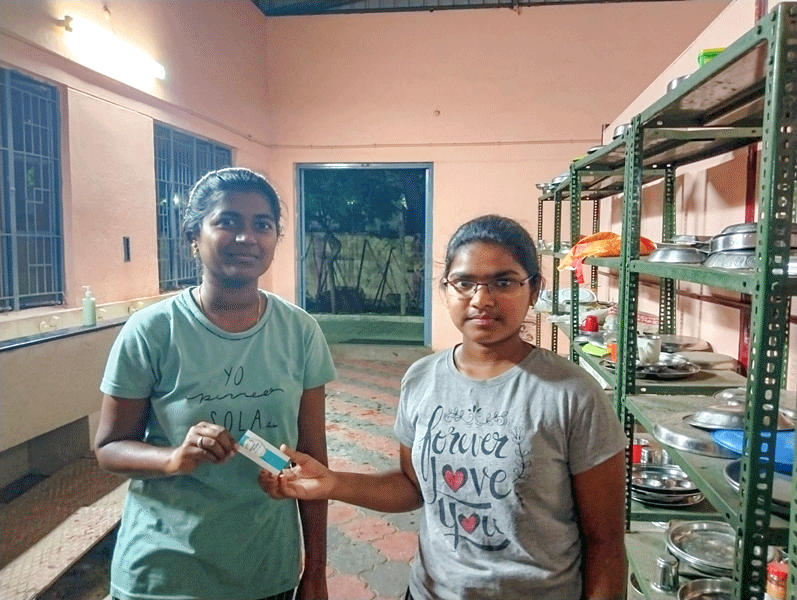 For the first time, Rotaractors teamed up with Kovai Cool, an NGO, to plant around 250 saplings of diverse species on the premises of Universal Elder Care, an old age home. "Over 40 volunteers including Rotaractors and students took part in the greening mission under Project Nitham Oru Padi," says G Karthik, club's IPP. Their parent Rotary, RC Coimbatore East pitches in with sponsorship and mentorship for some of the Rotaract projects; "and it provides seed money for holding some key events like Project Athena, a talent hunt for schoolchildren, and installation of new office-bearers," he says.
Studying in the final year MSc (four-year integrated course on ­software system), Thiyanesan says, "the three-year Rotaract stint has changed my professional attitude for good, helped me in time ­management and multitasking." The 20-year-old district ­trainer wants to continue as ­Rotaractor after exiting from college by ­joining a ­community-based club in ­Coimbatore. "I want to become a Rotarian only after reaching 30, till them I will remain in Rotaract," he smiles.