Giving wings to children's creativity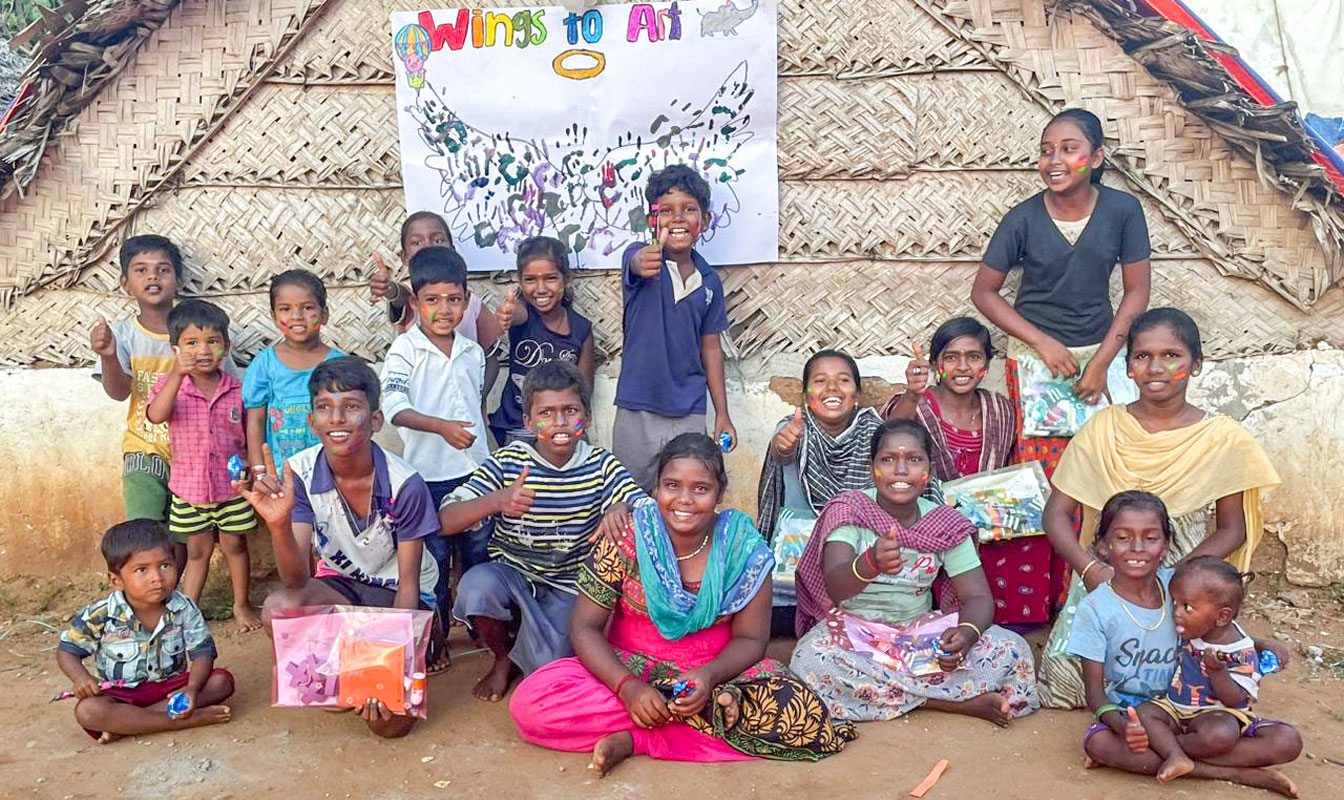 When we announced to a group of children at the Sathiya Nagar slums in Coimbatore that we will be conducting an art workshop the following Saturday (Jul 8, 2023), little did we expect the shrill shrieks and whistles of excitement and appreciation from them. That struck home in all of us how much value the lesser privileged attach to some things that we take for granted," gushes ­Hephziba, past secretary of RAC Coimbatore Main, RID 3201.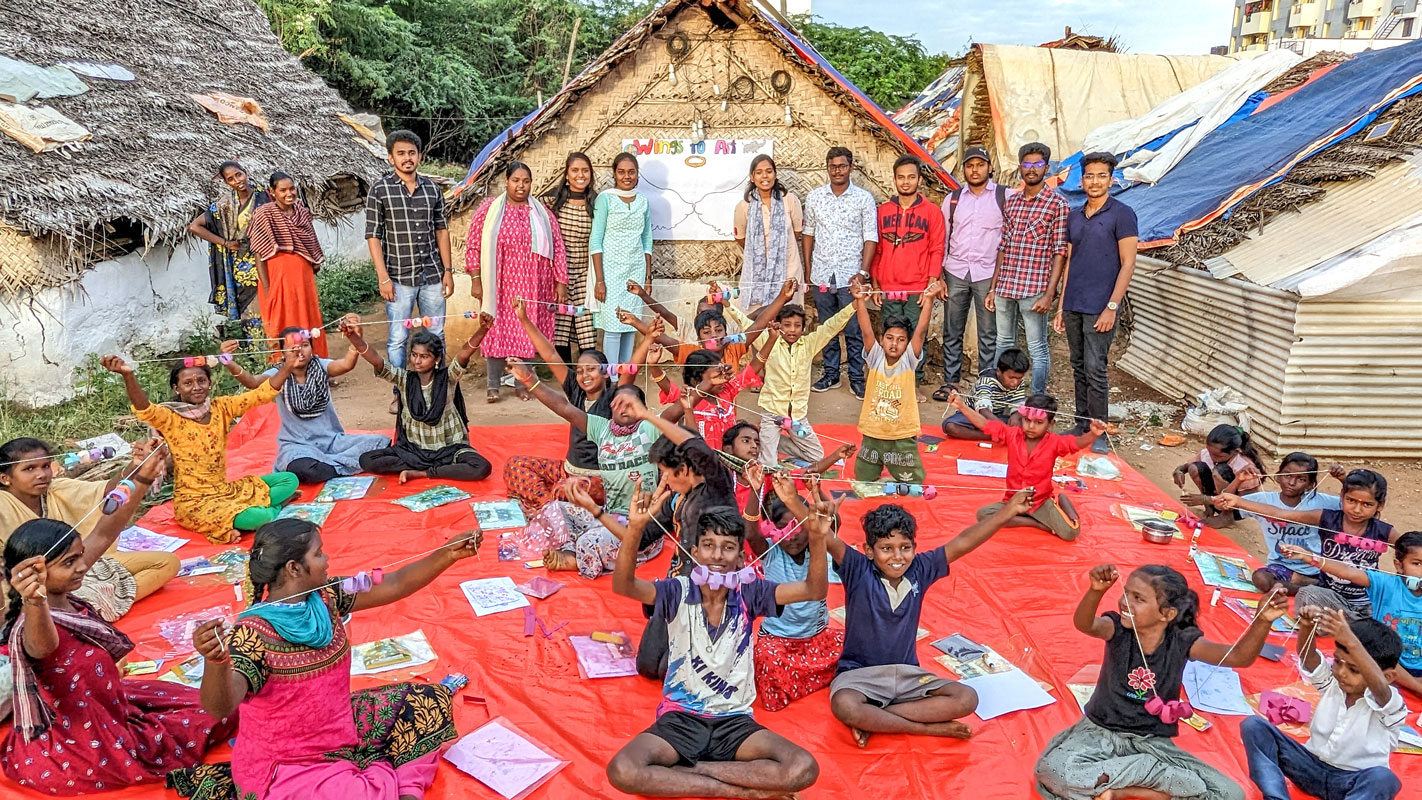 When a team of club members descended on the locality that Saturday as promised, armed with paints, crayons and art sheets, they found the entire place sporting a festive look, and "there were people, young and old, dressed in their best and all set to attend our workshop." What followed was a whirlwind of activities for two hours. The children were taught to draw and make wall hangings and other craft work. The club had engaged Kaviya, an art expert, for the programme. Refreshments were served to the children and the residents after the workshop.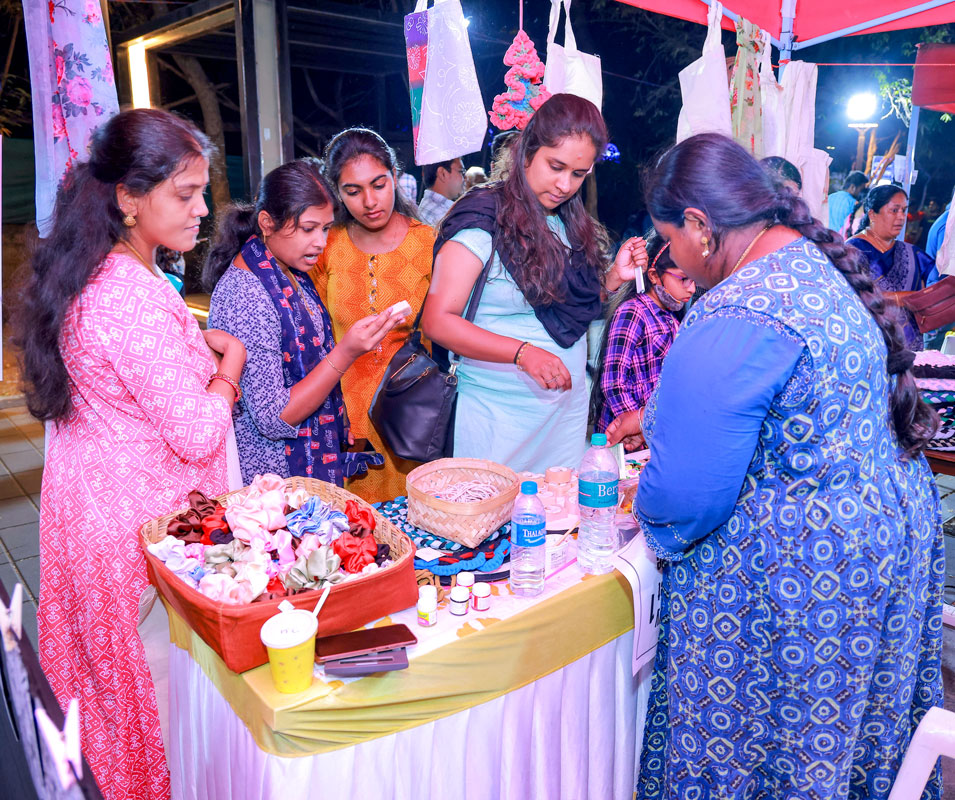 For two consecutive years the club has been conducting an exclusive all-women exhibition — Womania — to showcase the art and craft creations done by women. Last year the event was "a roaring hit. We had a remarkable footfall and the items sold like hot cakes," she says. The three-day event was inaugurated by IPDG Sundaravadivelu. Twelve women had set up their start-up stalls and the exhibition had other exciting games. Dresses, trinkets, bangles, scrunchies soft toys and homemade products such as pickles, masalas, incense sticks and soaps were some of the items marketed at the exhibition.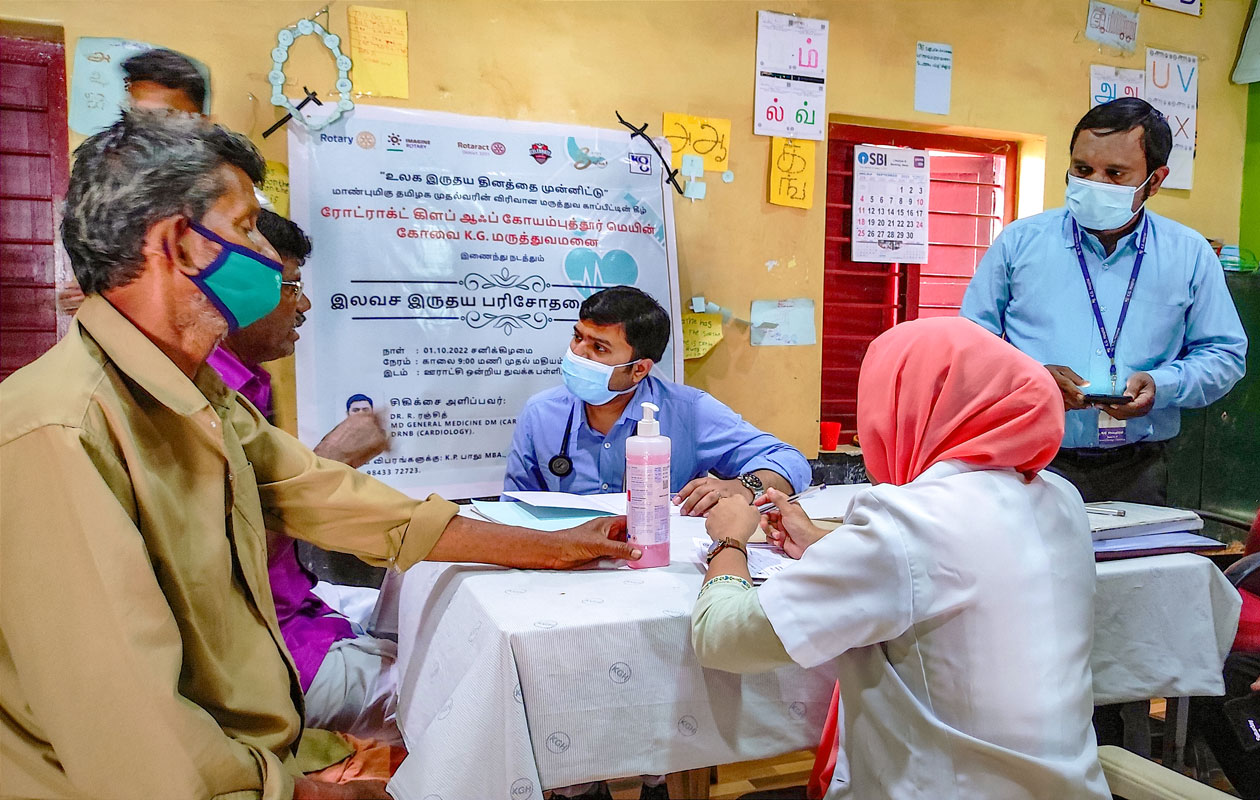 Under Project Rhythm the club organised two cardiac checkup camps — a paediatric heart camp for children studying at the Panchayat Union Primary School in ­Chettipalayam village, and a heart checkup camp for the villagers. Cardiologists from K G Hospitals screened people at both the camps. "Although none of the children had any heart ailment, the doctors found most of them malnourished and anaemic. They were advised to consume a healthy diet and were given health supplements," says Hephziba.
At the adults camp the doctors also checked other basic vitals such as BP, cholesterol and blood sugar, in addition to ECG and Echo. People with heart ailments were advised to visit the hospital where they will be treated at a subsidised cost.