Silchar Rotaract involves community in environment projects
In a comprehensive community engagement, RAC Silchar, RID 3240, collaborated with Mahindra Finance for Project Hariyali, spanning four phases.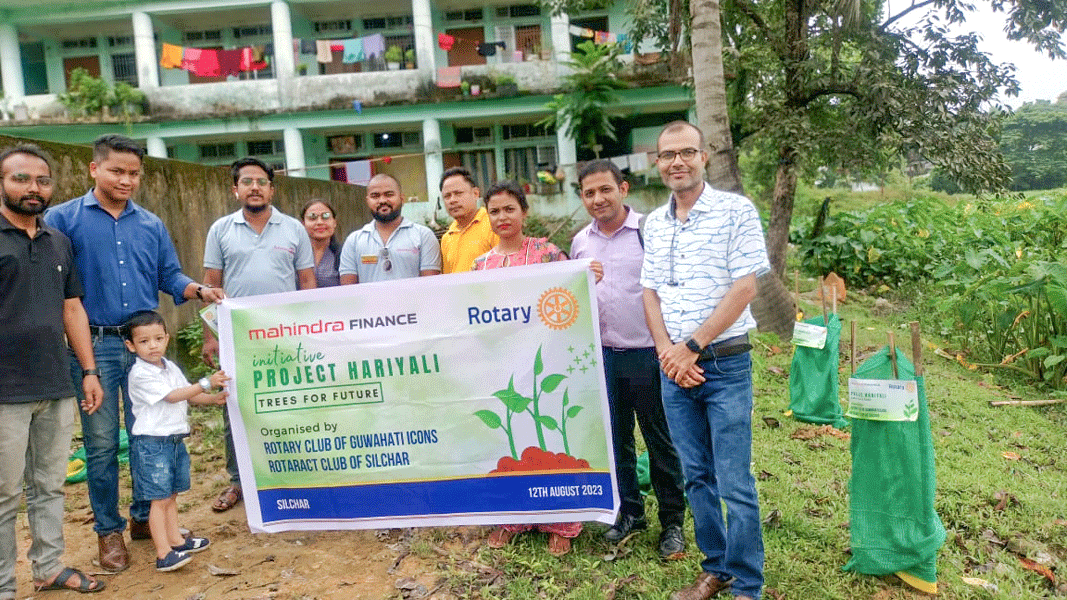 Club president Prasenjit Debnath says, "Our joint mission was to accomplish a widespread tree planting initiative across various locations in Silchar, bolstering the green cover in our ­community to combat environmental degradation, and actively contribute to a healthier and more ­sustainable ­ecosystem locally." He further adds, "We did not just want to plant the sapling and ­forget about it and are trying to come up with an easy maintenance plan where Rotaractors would adopt the saplings and ensure its growth." Close to 140 saplings were planted in various locations in the city.
In another environmental initiative, the club undertook a paper bag ­distribution project dubbed The Magic of Paper. "The endeavour aims to curb the use of plastic and promote environmental consciousness," says the club president whose team concentrated their efforts in the local Karimganj market, encouraging shop owners and customers to use eco-friendly paper bags.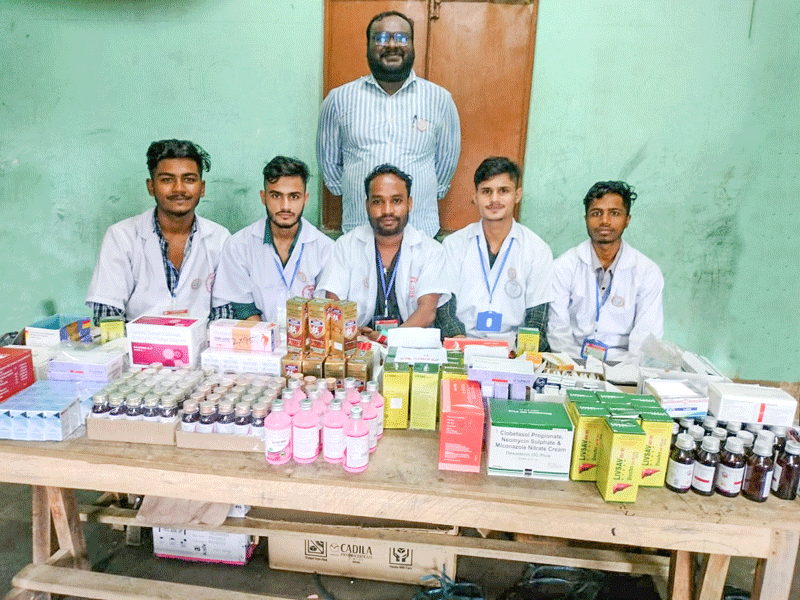 Working alongside their parent club, RC ­Silchar, ­Rotaractors provided essential ­medicines to patients at the  Ramakrishna Mission Ashram, Silchar. The medicines included tablets for cold and fever, cough syrups, gastric medications, and multivitamins. Debnath says, "We wanted to ensure that needy individuals have access to healthcare support."
Additionally, the club organised a health check-up camp that benefited around 500 patients, aiming to improve access to healthcare services in underserved areas and promote overall health and well-being for rural residents. "The camp was a huge learning experience for us. From organising different ­medical counters to making sure the beneficiaries received the right medicines we had to be on our toes," he sighs.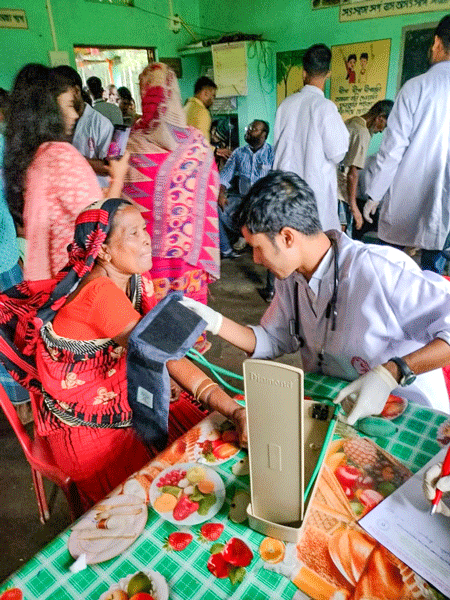 Debnath says, "We collaborated with Choudhury Eye Hospital and Research Centre to offer free eye check-up to 70 patients. Simultaneously, an awareness programme was carried out to promote eye health, and we sponsored cataract surgeries for eight patients."
With the objective of providing sustenance to those facing hunger, the club cooked and distributed food to underprivileged individuals. They also conducted a food donation drive at an old age home in Silchar.