Students watch Chandrayaan-3 landing live
RAC Tirupur, RID 3203, organised an event that made a lasting impact on more than 500 government school students. The event featured a special live telecast of Chandrayaan-3's soft moon landing. The telecast was held in collaboration with KSC Boys Matric Hr Sec School in Tirupur.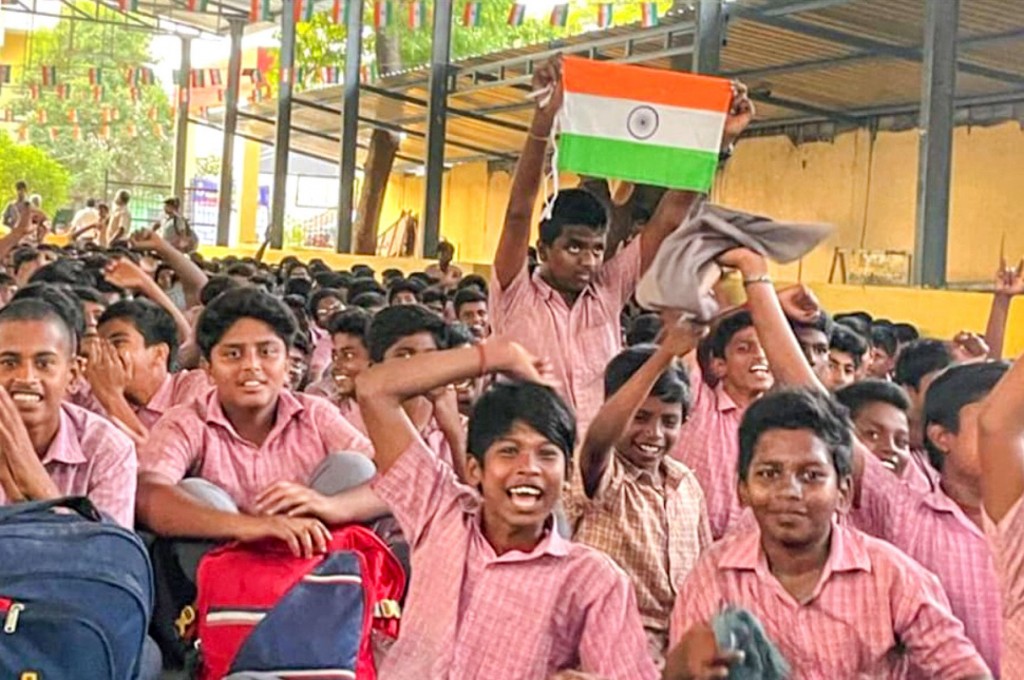 In addition to the telecast, the club conducted an informative session on Chandrayaan Missions 1–3, rocket science, and space science for the students of Najappan Government Boys Higher Secondary School, Tirupur. This 45-minute detailed session provided valuable insight into the fascinating world of space exploration. Following that, an engaging and interactive 30-minute Q&A session was hosted.
"The celebration of Chandrayaan's landing was a source of immense joy for everyone involved. The primary objective of this project was to raise awareness of our national achievements and inspire government school students to pursue studies in rocket and space science," says Naveen Thirunavukkarasu, the club president.
Rotarians from RC Tirupur Thirumurugan Poondi were also in attendance at the screening.